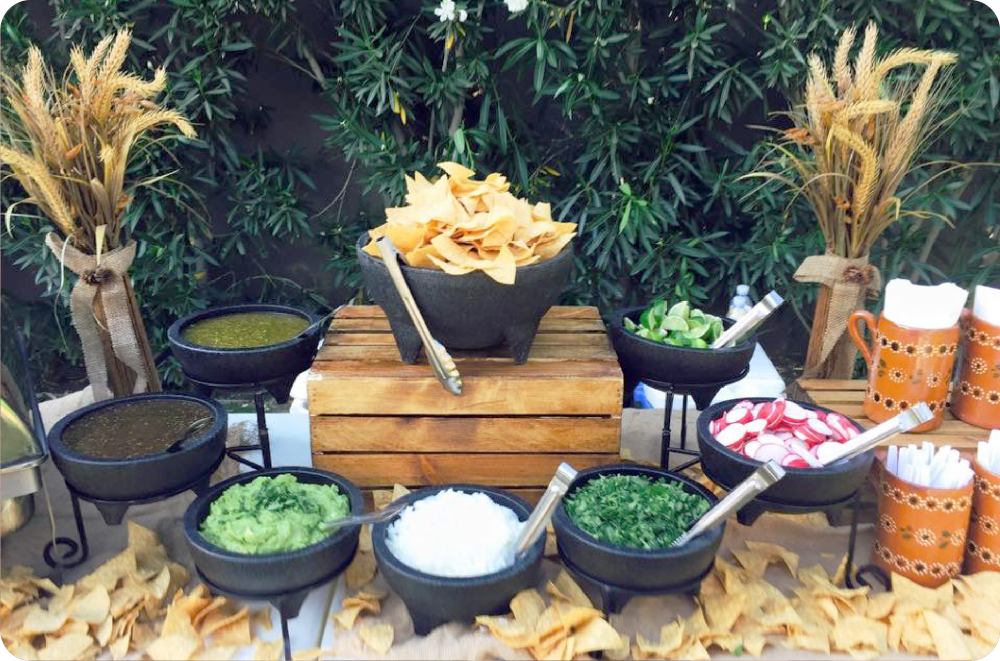 If you're looking for traditional Mexican Cuisine with a diverse mix of bright and bold flavors, Tacos & Beer Catering is the one to cater your event.
Tacos & Beer keeps it simple—our authentic recipes are perfect when you're in the mood for Mexican cooking. Mouthwatering tacos with Carne Asada, Grilled Chicken Breast, BBQ Lamb and house-made salsas are some of the options your guests will enjoy.
Why not try our Fresh Agua Frescas like Horchata, Strawberry Lemonade and Pineapple with Coconut, to name a few. The buffet table is decorated with vibrant colors and chips for the guests to enjoy while waiting in line.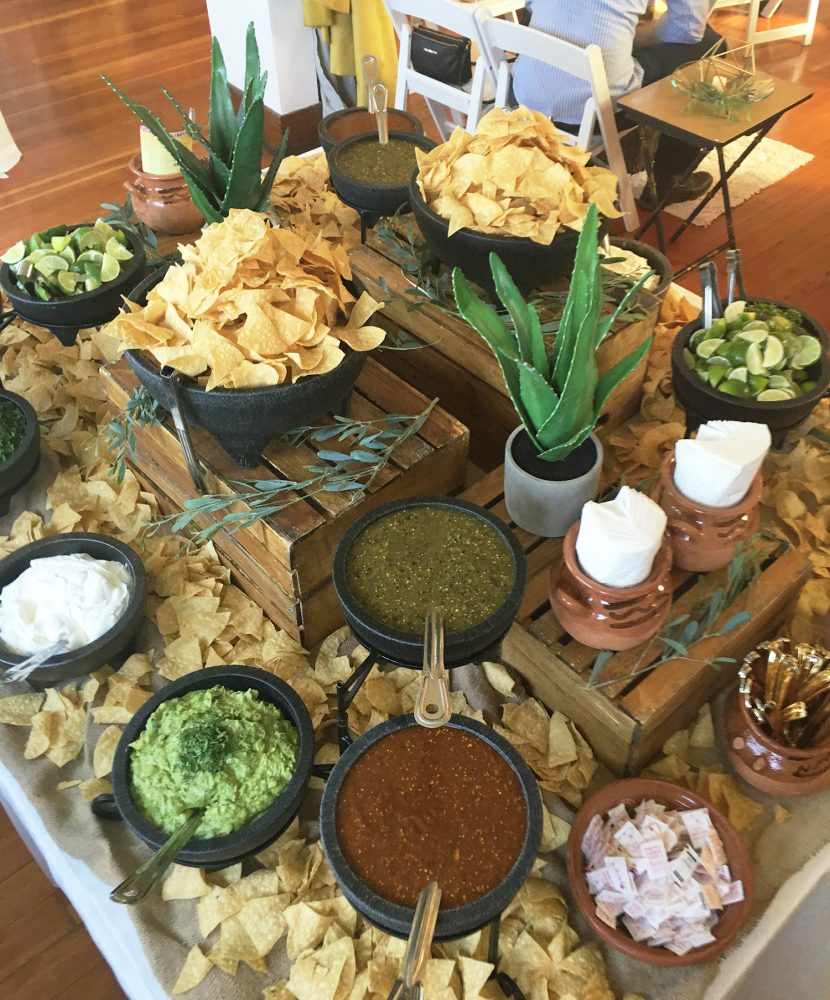 Full Off-Site Catering Services Available
Let us cater your event at a great price!
Setup Time
Setup time will be 1 hour before serving time.
Buffet Setup
Easy access and outdoor open space is required for the griddle. 10 x 10 space is needed for buffet setup.
Serving Time
Food will be served for 90 minutes. Additional hours can be added for $49 per hour.
Tables
2 rectangular tables are provided for the buffet setup (Based on if additional items are ordered).
Tableware
Plastic cutlery, paper napkins and plastic plates will be provided.
Table Lines
Table linens are provided for buffet table. (Specific colors may be requested).
Fresh Tacos
Tacos will be cooked on-site with a griddle using propane. The remaining items (rice, beans, salsa etc.) is maintained hot or cold and is prepared and at restaurant "Tacos & Beer".
Lighting Arrangement
We do require lighting for food during outdoor evening events. We do not provide light or extension cords.
Weather
"Tacos & Beer" will not be held responsible for bad weather such as: rain, wind, snow, and or other acts of "Mother Nature". The host is responsible for providing cover for food and staff.
Optional Beverages
If beverages are added to the order, cups will be provided.
Service Charge
There will be a service charge (based on number of guests, distance, as well as how much staff and equipment needed).
Additions
Additional food or number of guests may not be lowered but may be added up to 72 hours prior to the catering event.
• Cancellations must be made at least 3 business days prior to the event. Cancellations made less than 3 days prior to the event are subject to a 20% cancellation fee.
• All catering require 50% deposit of total amount to reserve and hold the date.
• Balance must be paid the day of the catering; no exceptions.
• Please make all checks payable to: "Tacos & Beer".
• We accept; Cash Visa, MasterCard, American Express & Checks..
Check out our full cateirng menu.
You can view or download the PDF.